GoPro Hero 5 Is Finally Here! - All You Need To Know
Image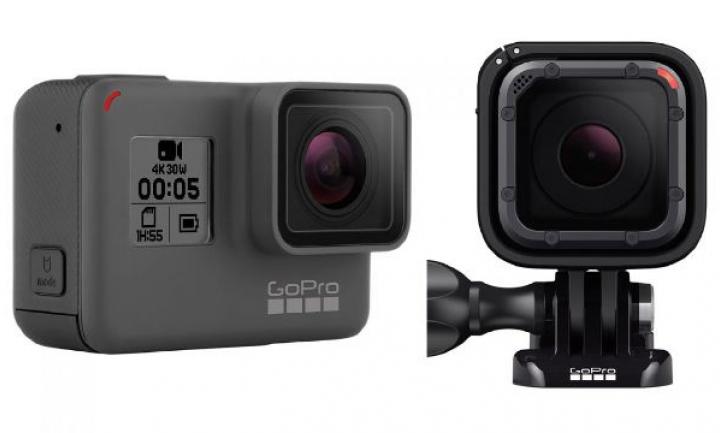 The much-awaited GoPro Hero 5 action camera is here and it comes along with some amazing new features. Since the camera's release date wasn't announced, it was a surprise from the company to release it along with the GoPro Karma Drone and many other compatible accessories.
A bigger surprise has been the release of not one, but two GoPro Hero 5 cameras – the Hero5 Black and the Hero5 Session.
Both the new action cameras are small and easy to mount and compact enough to carry around in your pocket. The Hero 5 Black is the high-end version and comes with a touchscreen on its back, which the Hero 5 Session doesn't.
Both the cameras are capable of recording in 4K video at 30fps, but the Hero5 Black takes pictures in 12MP while the Hero5 Session in 10MP. They have image stabilization for capturing footage that is less shaky, and even feature a built-in GPS.
Physically, the Hero 5 Black looks the same as the previous GoPro models and features a rectangular shape, while the Session has a cube shape. They are waterproof till 30 feet underwater without any additional case.
A great new feature is the addition of easy voice commands. Just address the GoPro by its name and give a verbal command, like "GoPro start video" to start recording footage. The cameras will also come with a new cloud service called GoPro Plus, which allows users to store all their recordings automatically to the cloud and view, edit and share the media through its Quik and Splice apps.
The Hero5 Black is priced at $399.99, while the Hero5 Session at $299.99.
Apart from the two Hero5 cameras, the GoPro Karma Drone was also released along with a Karma Grip. Have a look at all the major product releases on the day.