Newly Out GoPro Hero 6 Black Promises Better Experiences
Image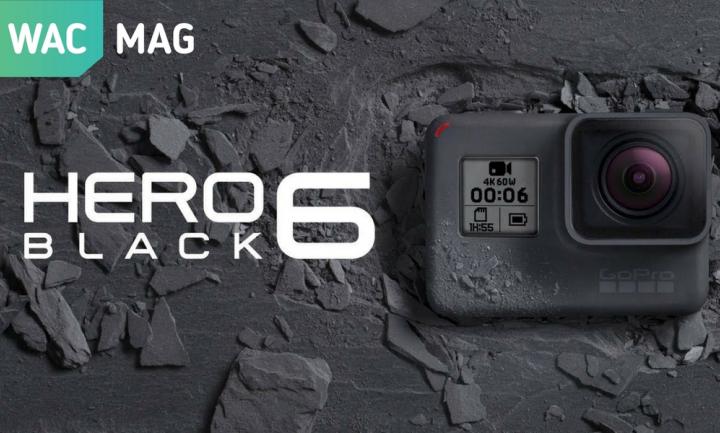 One year after the release of Hero5 Black and lots of speculation, US-based Technology Company GoPro has finally unveiled their next action camera, the new Hero6 Black.
Hero6 Black appears to borrow a few things from its predecessor, looks being the most notable feature, but that appears to end when you get under its skin.
Top on the list of its completely new features is the new custom-built processor, the GP1, which the company says is capable of giving double the performance of what you've been used to with the other Hero Series action cameras. That includes improved frame rates and dynamic range in dim conditions.
Besides that, the processor supports the functionality of GoPro's first intelligent camera, which is capable of analyzing scenes and applying metadata tags supplied by the numerous sensors fitted on the camera.
Next on the list of notable features is the capacity to shoot 4K videos at 60fps, exactly what many GoPro enthusiasts have been longing for, in addition to 2.7K at 120fps and 1080p at 240fps. Even though 4K enables one to enjoy sharp footages with deep colors, the huge file sizes often discourage many.
The Hero6 Black, like its predecessor, is designed to shoot 12-megapixel photos, either in RAW or JPG. Also, its water resistant capacity is still capped at 33 feet (10 meters) and it continues to use the same 1200mAh battery and a built-in GPS system.
Another notable improvement is the offload speed. With the help of 5 GHz Wi-Fi, users will now be able to transfer the footage to their phones at a speed that is 3X faster, enabling you to have a better QuickStories Experience. The inclusion of an advanced 3-axis digital video stabilization also equips Hero6 with the ability to take better and smooth videos than before.
GoPro also launched another new camera, GoPro Fusion, alongside the Hero6 Black, plus a few more accessories, including new mounts as well as a 'follow mode' features for its karma drone.
As expected, the Hero6 Black costs a little bit more than its predecessors. Owning it will set you back $399.
For more on how the GoPro Hero6 Black Action camera can make your life more exciting, watch this video by GoPro.