5 Best Selfie Stick Monopods For GoPro 2017
Image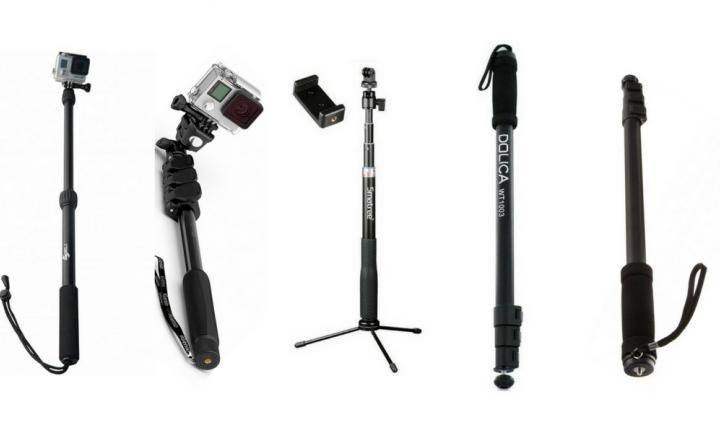 GoPro action cameras have changed the way we record ourselves or take pictures. While a lot of the time, these are in first person view, GoPro's also make for a great device to take selfies with its wide angle view.
An easy and convenient way to achieve this is by using a monopod or selfie stick with it. This will not just allow you to get a better angle, but extendable poles will also give you some distance between you and the camera.
Why use a selfie stick monopod for your GoPro camera?
With these, recording yourself doing some action adventure or a picture of you can be done easily, with any angle you want. If you are taking a picture with friends along with a view, there is no need to miss people out, and a group picture is not a difficulty at all. In fact, using a selfie stick can also help in reducing shakiness and deliver stable and smooth media as well.
What to look for when choosing a selfie stick?
See the extension length of the pole and how the mechanism to reduce and increase the length works. It should be a strong and sturdy attachment instead of a flimsy one that can drop your camera or phone.
Durability and quality is a big factor if you plan on keeping the monopod with you for a long time. Having one that is waterproof is good so it doesn't catch rust. Also look for monopods with warranty.
Versatility of use is a big point too. Instead of choosing a pole that only works with one certain device, get one that is compatible with multiple brands of cameras and smartphones for convenience.
Here are the top selfie stick monopods for GoPro for 2017.