Best GoPro Accessories For Snorkeling & Scuba Diving
Image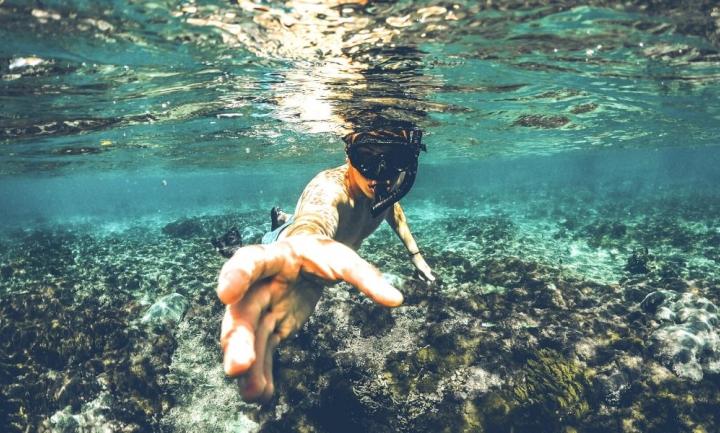 Diving below the surface with a GoPro action camera allows you to capture colorful fish swimming about in lively coral reefs, and the best way to reliably create stunning underwater content is with proper GoPro accessories for snorkeling.
Snorkeling is by far the easiest and the most accessible way to explore the fascinating underwater world. And it's super fun! Now, with GoPro's high-resolution photos, burst mode, and 4k video recording, you will be able to capture that experience for a lifetime. Granted, some of the GoPro cameras are not waterproof, but luckily you can put them in a waterproof housing, making it one of the best choices to record underwater videos. Additionally, image stabilization keeps the footage smooth even with the most powerful of swimming strokes. The color, frame rate, and resolution settings can really take your content to the next level.
The downside of shooting underwater videos with GoPro is the fogginess. Even if you own a waterproof model, you still might experience condensation, which leads to camera fog. Avoid this by making or purchasing anti-fog inserts online. They are based on silica gel, so chances are you might have one of those silica gel bags at your home!
Another thing to look out for are the water droplets that might appear if you are using a dome port or making half-submerged shots. That shouldn't deter you from actually rocking half-submerged footage since it looks really cool! To ensure your lens is protected, simply apply a rain repellent spray - any brand that can be used on car windscreens. Thank me later.
But which snorkeling GoPro accessories should you use?
It's time to put on your diving mask and breathing tube, grab your action camera and let's plunge into the list of GoPro accessories for snorkeling!
Conclusion
Now you have a better idea of how these best GoPro accessories can make your scuba diving and snorkeling experience unforgettable. Plus, you can enjoy excellent visibility and comfort with Greatever G1 and Gurmoir.
Moreover, the Octo mask offers you freehand diving without worrying about the camera's continual fiddling. So, you can relax without feeling any burden. Consequently, Movo GB-U70 provides epic picture quality along with its remarkable features, and Polar Pro filters are best if you are in the mood of viewing the ocean in vibrant colors.
So, what are you waiting for? Hurry up and get these best GoPro accessories!