Best Handheld Gimbal Stabilizers for Action Cameras
Image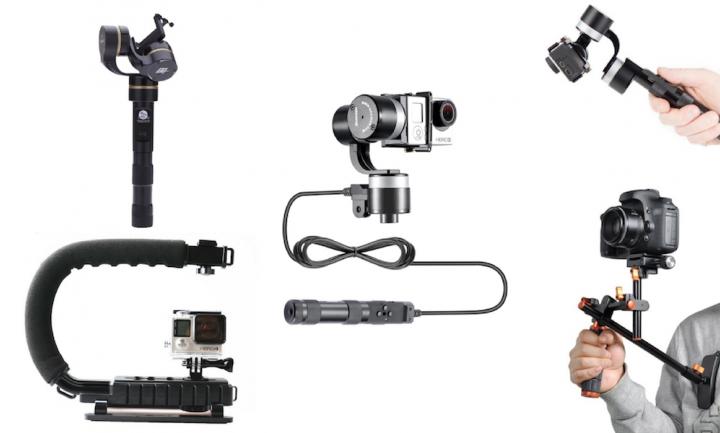 Stabilization comes on top of all things you need to shoot a great video. For this reason, we have the handheld gimbal stabilizers. But not all of them are good and that's why we've gone out of our way to bring you the best.
Much as this has been a reserve for the movie industry, nowadays we have stabilizers designed for the average consumer. As you go about your search, you will run into two categories: the plain stabilizers that utilize weight in achieving balance for your camera and then there are those that make use of brushless motors and software.
You will come across those that make have designed to use a 2-axis (only work in X and Y axes) and those that use a 3-axis (work in X, Y and Z axes). With the Z axis, you can rotate the handle up to 320-degrees and this is definitely going to give you better results than the former.
As to which is going to work best for you, you will first of all have to understand that each of these stabilizers was designed to help in getting different types of shots. Also, your shooting style and the environment you intend to work in will influence your choice of a stabilizer.
So we've listed everything that matters to you for each of the stabilizers we are going to mention. Check