Best GoPro Alternatives For A Lower Budget
Image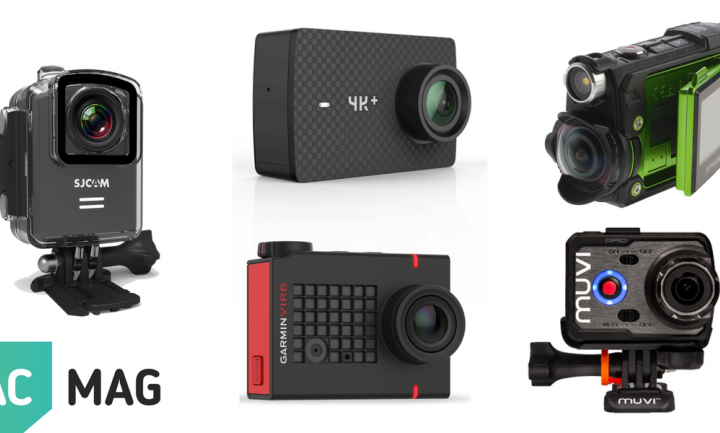 GoPro is undoubtedly the best action camera in the market, and it became the most notable company in the market by producing action cameras capable of recording and capturing your sports ventures in up to 4k resolution. However, with the high-quality and top-performance features, GoPro cameras come with a price tag not everybody can afford. Also, since men and women in motion use these action cameras to record action and adventure, there are chances of the camera getting lost, drowned, or even damaged during a stunt, so it isn't the most affordable option to purchase a GoPro. There are additional cases to protect your action camera, but the costs add up.
As of now, GoPro has come out with a number of different action cameras, with the latest being GoPro HERO9 Black - a model that features 5K resolution video recording, longer battery life, and stunning 20-mega-pixel photos.
The ever-changing and always-improving action camera market pushes the manufacturing companies into a never-ending race to claim that number one spot. As a customer, with the progressions of features that come with each new product, it becomes impossible to keep up every time a new model comes up. And with innovation comes a higher price tag. On the flip side, people should not settle for an action camera that does not meet your requirements.
That's why we compiled a list of the best GoPro alternatives for a lower budget.
How to find a good GoPro alternative camera?
A good GoPro alternative must meet the minimum performance requirements without burning a hole in your pocket. Many of GoPro competitors are Chinese manufacturers that replicate some of the best features at a reduced price tag. But apart from Chinese alternatives for GoPro, there are various other companies like Garmin, Sony, Olympus, etc., that produce some great cameras to choose from.
Here are our top GoPro alternative cameras:
These action cameras come in different shapes and sizes, and you can find a wide range of cameras to suit your needs. Look for these top specifications when making a choice:
Depending on what you are recording, pick the recording and picture resolution as well as camera features.
Take the size of the camera into consideration so that depending on the sport you choose it for, it fits perfectly and conveniently.
Check whether the action camera is waterproof or not (the latest GoPro is waterproof without a case), and how tough it is in rugged conditions.
Accessories - Make sure there are plenty of accessories available for the model you select. Some cameras will fit the GoPro accessories which would be the best options as the market is full of them.
Understand whether you require an LCD at the back of the camera to view your recordings or not. Cameras without it will obviously be cheaper.
Inquire about the camera's after-sales service, and how easy or tough it is to replace the parts or repair in case of any damage.
Buy a GoPro alternative camera and record your next adventure without having to spend a fortune, and also ensure that you receive all the necessary features but at the fraction of the cost that a GoPro would cost you! 
Whether you want a different brand or just a cheaper option, we have created this page that has a bunch of cameras for you to choose from. 
Cheap GoPro alternatives list - (Updated Dec 2020)
This page will keep getting updated as new models hit the market so make sure to check back from time to time!